If you have knowledge, let others light their candles in it.
—Margaret Fuller
As a practicing surgeon and Faculty at a teaching hospital, Dr. Lal is a seasoned speaker and expert regarding not only endocrine surgery and patient quality and safety, but also the impact of poor ergonomics on surgeons' professional and personal lives.
She has been spreading awareness regarding the understudied topic of surgical ergonomics via Departmental Grand Rounds, invited talks, panel discussions and webinars. 
She was instrumental in developing a much-needed ergonomics curriculum for surgical trainees in her institution and this has now become a regular part of their training. 
Her speaking style incorporates personal story-telling, data sharing, experiential learning, insight and humor, all of which create a very relatable and unique learning environment.
Audience members appreciate her authenticity and ability to convey actionable items that leave them feeling empowered and hopeful about their ability to sustain career longevity, wellbeing and productivity.
Dr. Lal is available to share her expertise,
both virtually and in-person
Lectures, Keynotes, and Webinars

Ergonomics Curriculum in Surgical Training
Surgical Ergonomics and the connection with Quality and Safety
Practical tips for Optimizing Surgeon Ergonomics in the OR
Ergonomics for Surgeons — Outside the OR
Making the case for institutional investment in surgical ergonomics
Workshops and Panels

How to incorporate ergonomics into a surgical (or other procedural) training program
How to incorporate ergonomics into surgical practice
Example of a Half-day Workshop
Intended for: Program directors, educators and staff
Introductory Lecture (1 hour) on Surgical Ergonomics, its importance and why training is an opportune time to learn about it
Break: 15 mins
Essential components of Ergonomics Curriculum — Didactic and Practical (30 mins)
Break: 15 mins
Setting it up at your site — Resources and Collaborations — Interactive discussion/Breakout rooms (45 mins)
Wrap Up: (15 mins)
Dr. Lal has shared her knowledge regarding surgical ergonomics at the following venues: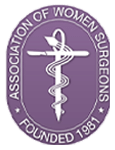 What others are saying about Dr. Lal
Dr .Lal is knowledgeable, informative and engaging. She does an excellent job communicating her expertise on surgical ergonomics and her passion for improving working surgeons' lives is evident whenever she presents on the subject.
Geeta Lal, MD is an engaging speaker who has presented at several of our surgery and oncology-related conferences/nursing classes. She displays confidence and poise during presentations. Dr. Lal works to connect with the specific audience, always treating them with respect, and encouraging participation and questions. Her presentations are always polished and delivered with sincerity and enthusiasm. Dr. Lal always stays focused on the presentation topic and is energetic and empowering in her style of delivery. I would highly recommend Dr. Lal as an effective and skilled speaker.
I have worked with Dr. Lal on several presentation projects — and I can say without question that she is one of the most engaging speakers — someone who speaks with authority but also from the heart. She brings depth of knowledge to her audience, as well as humanity from her own lived experience. It has been both a pleasure and an inspiration to work alongside her.
I have been fortunate to listen to Dr. Geeta Lal's thought-provoking talks on Surgical Ergonomics at the Puget Sound Chapter of Human Factors and Ergonomics Society (HFES) Symposium (in 2020) and the HFES Healthcare Symposium (in 2021). Her passion and dedication to making Surgeons' voices heard in addressing ergonomics-related issues, and human centric-design is phenomenal.
Dr. Lal is a dynamic and engaging speaker. I remember becoming very interested in a subject—ergonomics—that I hadn't thought much about before Dr. Lal gave a talk on it. Her knowledge of the data and ability to pull the audience in and share her passion for a subject was impressive. Since then, I've paid close attention to aspects of my positioning in the operating room, and I've noticed exact points from her presentation have improved my cases.