What is to give light must endure burning.
—Viktor Frankl
Dr. Geeta Lal is a board-certified General Surgeon (both USA and Canada) with advanced Fellowship training in Endocrine Surgical Oncology. She is also a tenured Associate Professor of Surgery with a cross-appointment in Pediatrics at a major academic medical center. Dr. Lal has spent the last 17 years practicing Endocrine surgery and has extensive experience in thyroid and parathyroid surgery, including re-operative surgery and pediatric thyroid cancer. She is also involved in teaching surgical residents and medical students, both in the operating room and clinics.

Dr. Lal has served in many different roles throughout her career, including being the Co-Leader of her cancer center's Endocrine Multidisciplinary Oncology Group and heading an NIH-funded basic science laboratory focused on the role of the Extracellular Matrix 1 (ECM1) gene for many years. She has since transitioned from the lab into an administrative role as the Associate Chief Quality Officer for the Adult Inpatient Services at her hospital. Dr. Lal continues to perform both clinical and quality and safety research and has presented and published her work extensively.
Dr. Lal has shared her knowledge regarding surgical ergonomics at the following venues: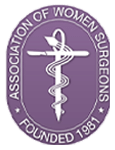 What others are saying about Dr. Lal
Dr .Lal is knowledgeable, informative and engaging. She does an excellent job communicating her expertise on surgical ergonomics and her passion for improving working surgeons' lives is evident whenever she presents on the subject.
Geeta Lal, MD is an engaging speaker who has presented at several of our surgery and oncology-related conferences/nursing classes. She displays confidence and poise during presentations. Dr. Lal works to connect with the specific audience, always treating them with respect, and encouraging participation and questions. Her presentations are always polished and delivered with sincerity and enthusiasm. Dr. Lal always stays focused on the presentation topic and is energetic and empowering in her style of delivery. I would highly recommend Dr. Lal as an effective and skilled speaker.
I have worked with Dr. Lal on several presentation projects — and I can say without question that she is one of the most engaging speakers — someone who speaks with authority but also from the heart. She brings depth of knowledge to her audience, as well as humanity from her own lived experience. It has been both a pleasure and an inspiration to work alongside her.
I have been fortunate to listen to Dr. Geeta Lal's thought-provoking talks on Surgical Ergonomics at the Puget Sound Chapter of Human Factors and Ergonomics Society (HFES) Symposium (in 2020) and the HFES Healthcare Symposium (in 2021). Her passion and dedication to making Surgeons' voices heard in addressing ergonomics-related issues, and human centric-design is phenomenal.
Dr. Lal is a dynamic and engaging speaker. I remember becoming very interested in a subject—ergonomics—that I hadn't thought much about before Dr. Lal gave a talk on it. Her knowledge of the data and ability to pull the audience in and share her passion for a subject was impressive. Since then, I've paid close attention to aspects of my positioning in the operating room, and I've noticed exact points from her presentation have improved my cases.